Web Counters
Website Visitors
Since
December 14, 2012

Visitors Today
Apr 24, 2018

We thank you all for visiting us here on the internet, and encourage you to follow us at Twitter and Facebook (CrotonFire) for the most up-to-date Croton FD happenings! Please respect the content we so proudly share with you. The duplication of text, photos, video or any other content is prohibited without the written consent of the Croton-on-Hudson Fire Department. If you have any questions or would like to use any content from our website, please contact our webmaster by clicking here. Thank you for your cooperation and understanding, and we appreciate your support.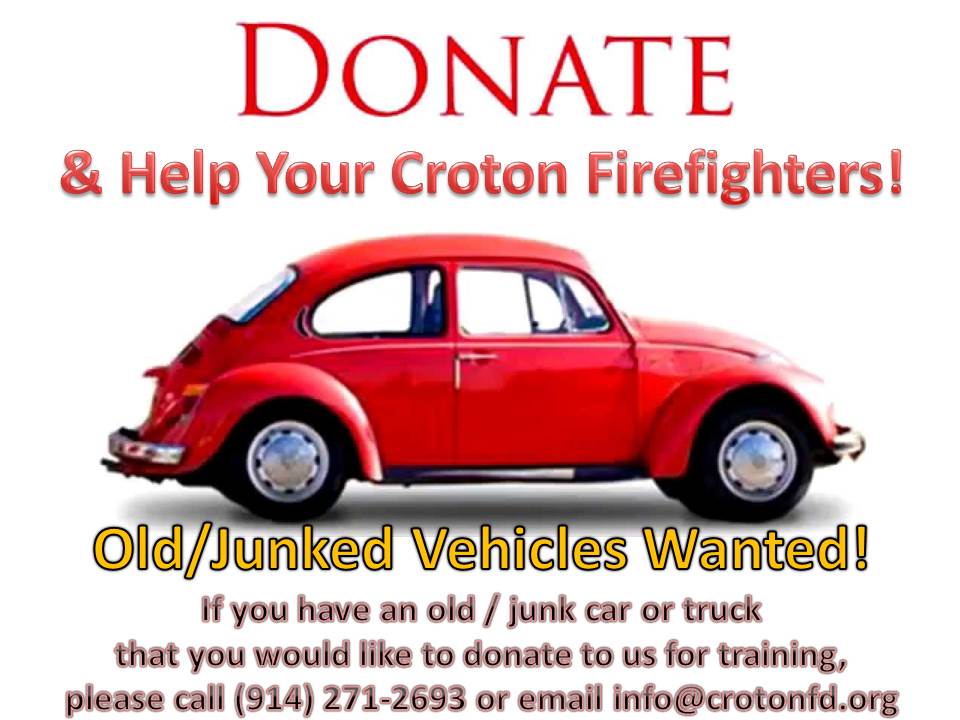 2nd Alarm Fire in Sleepy Hollow

Matt Spillane / LoHud.com, March 22

Police are investigating what they said was a suspicious fire that destroyed a vacant house in Sleepy Hollow early Thursday.

A neighbor called 911 at 3:07 a.m. to report a fire in a two-story house at 14 Clinton St., Sleepy Hollow Police Chief Anthony Bueti said.

The flames raged for about two hours and destroyed the home, which had been unoccupied, Bueti said. It's not yet clear what caused the ... (Full Story & Photos)



Photo by SHFD 2313



Tree on Building - Brook Street

Winter Storms Blast Region

CFD Fire News Reporter, March 07

Two major winter storms wreaked havoc on Croton and our region over the past week, keeping our volunteers quite busy.

On Friday, March 2nd, Winter Storm Riley brought snow, rain, ice and incredibly strong winds into the area, with lingering affects late into Saturday. Our members were placed on storm standby around 11AM Friday, and remained in place for nearly 12 hours. Due to the increased amount ... (Full Story & Photos)

2017: A Year in Review

Staff Reporter, February 16

In 2017 - our 125th year of existence - we saw our department continue to excel and answer hundreds of calls for assistance. We also welcomed several new members, and sadly said farewell to some of our most senior ones. We took delivery of a new Rescue 18, replacing it's nearly 25 year old predecessor which served us well for nearly three decades.

Under the leadership of Chief Matt Mansfield, the ... (Full Story & Photos)

Keeping Safe During Sub-Zero Weather

CFD Public Safety Team, January 06

Beginning Friday and through the weekend, potentially record-breaking low temperatures will hit our area. Please read the attached information from the Village of Croton-on-Hudson regarding how to stay safe during these historically cold days and nights.

We are expecting a continuation of extremely cold temperatures over the next few days. See below for tips on protecting your home during the frigid ... (Full Story & Photos)

1st FASTeam Call of 2018: Ossining

CFD FASTeam, January 04

After some snow and blistering cold winds hit our area on Thursday, the Croton-on-Hudson Fire Department was dispatched Mutual Aid to Ossining for an active house fire.

Ossining's Bravest was sent to a home on Beach Road in that village's north end for a reported "problem with a fireplace." Units arrived and found an active fire in the chimney that was also extending into walls and ceiling on the ... (Full Story & Photos)

Thank you for visiting! Your feedback is important to us - feel free to sign the guestbook.
2018 Incidents
Jan
39
Feb
24
Mar
60
Apr
24
May
Jun
Jul
Aug
Sep
Oct
Nov
Dec
Total
147
Past Incidents
2017
357
2016
437
2015
443
2014
369
2013
373
2012
437
2011
445
2010
469